Who are we?
The Observers is a collaborative site in four languages (French, English, Arabic and Persian) and a TV show on France 24 (with both a weekly and monthly edition). We cover international current affairs by using eyewitness accounts from "Observers" - that's to say people who are at the heart of an event. They send us photos and videos, which our team of professional journalists in Paris verify and contextualize.
How to become an Observer
Anyone can contribute to The Observers! If you have photos or videos of an interesting or newsworthy event that you witnessed, or have firsthand knowledge of, contact our journalists. Send us your photos/videos, or links to photos/videos that are already online. Tell us the date and location they were made, what event they show, and what your connection is to the event. We can keep information about your identity confidential.

Our Observers come from all over the world. They live in small villages and sprawling capitals. They are students, nurses, miners, activists, professors and any other profession you can imagine. They are your eyes across the globe.
How we work
The Observers site is a collaboration between our Observers and our team of journalists in Paris. We work in two different ways:
1. Our team of journalists finds amateur images on social networks and tries to contact the author or a person with firsthand knowledge of the events depicted. If we are able to verify their account and they agree to join our network, they become an Observer.
2. Our Observers send us information about events they have witnessed and documented via photo/video.
When we are sure of the authenticity of the information and any supporting documentation, we publish them in an online article. The article takes the form of an introduction written by one of our journalists, giving context and explaining who our Observers are and why their account is pertinent. That is followed by a first-person account from our Observer, taken from a telephone interview or an exchange via social media.
Fact-checking information
To fact-check information from our Observers - especially the first time they contribute - we use traditional journalistic methods.
The first time we come into contact with a potential Observer (either they approach us or we approach them), we treat them like any other news source. We ask for photo or video documentation; we question them closely about their access to the event and motivations for talking to us. We err on the side of caution.
We crosscheck the information they give us against other sources, including published reports, local journalists, experts, and pertinent governmental or nongovernmental agencies or other concerned parties.
Once an Observer has contributed, they become a trusted source we can turn to for future reports.
Verifying images
We use the following methodology to verify photos/videos sent in by our Observers, whether they say they took them themselves or found them online:
We try to contact the author of the image (if not our Observer).
We check to see whether the image has been previously posted elsewhere (Google Image search, InVID, Amnesty's YouTube Dataviewer, etc).
We examine the image for signs of manipulation/tampering/photomontage.
We show the image to other Observers with firsthand knowledge of the issue/location.
We show the image to expert sources with knowledge of the issue/location.
We compare the image with published accounts of the same event.
Debunked
Our work with amateur contributors has made us experts at verifying images from nontraditional sources. Since 2014 our team of journalists put that expertise to use in a special section called "Debunked." Our journalists analyze and verify photographs and videos that have been widely shared online, but that may have been faked, manipulated or taken out of context. We focus on issues of importance to the public interest, including claims by and against all interested parties. By "widely shared" we mean claims that have been shared sufficiently in a given community to have influence on the perception of that issue in the community. We explain our fact-checking methodology in each Debunked article, and we further share our expertise with the public, for instance in our detailed online photo/video verification guide
Funding, cooperation and partnerships
The France 24 Observers, as a department of France 24, is part of the France Medias Monde group, which is funded by the French state but editorially independent. The France 24 Observers adheres to France Medias Monde's code of standards The France 24 Observers does not endorse political parties or candidates or programs, and our journalists do not actively engage in political or other forms of advocacy.
Our work with amateur images since 2007 has made us experts in image verification. We are committed to sharing our expertise with the public, with our fellow journalists, and with social networks where many of the images are published. In that aim we cooperate with the following organizations:
The International Fact-Checking Network (IFCN) is a unit of the US-based Poynter Institute. The IFCN promotes best practices in the fact-checking field and organizes exchanges among fact-checking organizations around the world via grants and other programs. In 2017, the IFCN financed an exchange between the Observers and Teyit.org in Ankara, Turkey. If any individual or organization believes the France 24 Observers are failing to observe the IFCN's standards they should notify the IFCN.
Crosscheck is an association of French fact-checking organizations. It was launched as a project for France's 2017 presidential election with support from First Draft News and the Google News Initiative
The Google News Initiative has financed annual fellowships for young journalists at the France 24 Observers since 2018. The GNI fellowships are currently for an eight-week period and organized in conjunction with the European Journalism Center
Facebook's Third-Party Fact-Checking Program is designed to fight false information on Facebook and Instagram. The France 24 Observers have participated in the program since 2017. Along with other fact-checking organizations around the world, we help Facebook identify false information. If we or other fact-checkers identify a piece of content as false, Facebook lowers its incidence in users' Newsfeeds and ensures that whenever the content appears it is accompanied by a link to our fact-checking article. Facebook contributes funding to our fact-checking activity.
Any outside funding listed we receive does not influence the findings of our reports. Participation in the Facebook program does not influence our selection of items to verify.
Corrections
If we receive pertinent information after the initial publication, we add it to the original article as an update or - if the new information invalidates our original information - as a correction. We are open about our sources and our methodology and publish information only when we are convinced that it is accurate on the basis of the information we have gathered. If we receive new information that changes our conclusions, it is our responsibility to alert our users by publishing any update or correction quickly, clearly and openly. Members of the public who have information relating to the accuracy of our reporting should send it to us! You can find our contact information here. We correct major inaccuracies – those that could change the principal findings of the report - in the opening section of the article concerned, in a paragraph marked "CORRECTION" with the date the correction was published. We correct inaccuracies that do not have a direct bearing on the principal findings of the report at the end of the article, also with a paragraph marked "CORRECTION." We make our best effort to respond to senders of new information, though not all complaints justify a response.
Story suggestions
We welcome ideas for topics we should look into - including fake news and fraudulent images. We are unable to fact-check every claim that is sent to us; we focus on claims that have been widely circulated in a community and could have an impact on public well-being, and that are connected to current events and social topics that we cover regularly. Certain assertions, such as those that are a matter of opinion, are impossible to fact-check. We are interested in topics relating to human rights, governance, civil society, innovative social experiments, and the United Nations' Sustainable Development Goals - especially those that involve amateur images. You can find our contact information here
Editorial team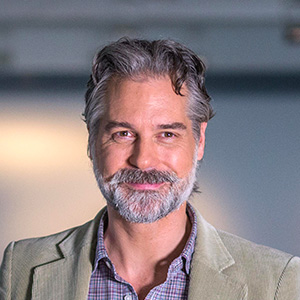 Derek Thomson

Editor-in-Chief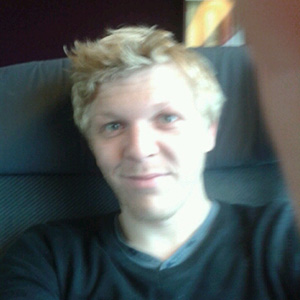 Corentin Bainier

Deputy editor
French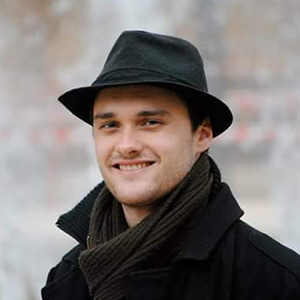 Alexandre Capron

Journalist
French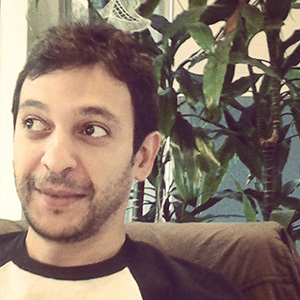 Djamel Belayachi

Journalist
Arabic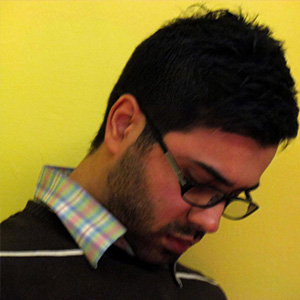 Ershad Alijani

Journalist
Farsi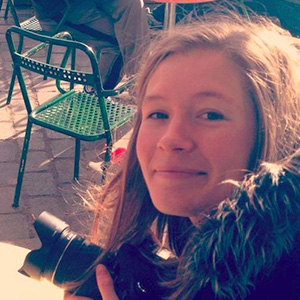 Chloé Lauvergnier

Journalist
French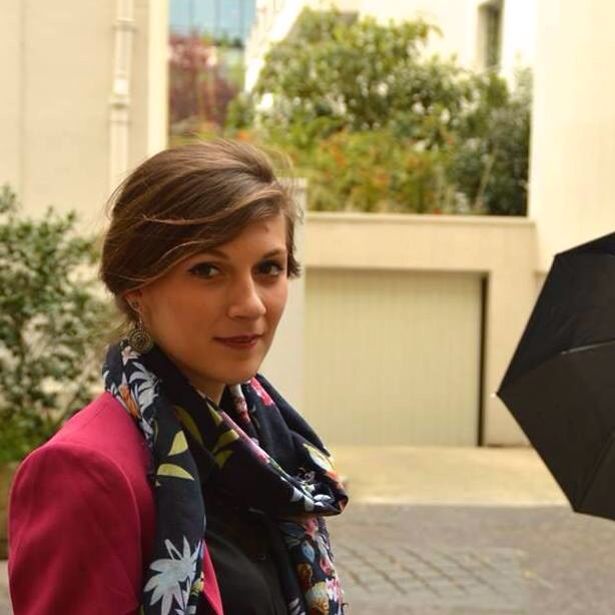 Maëva Poulet

Journalist
French
Pariesa Brody

Journalist
English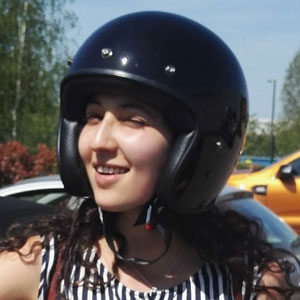 Fatma Ben Hamad

Journalist
Arabic
Derek Thomson, co-founded The Observers in 2007 and took over as editor-in-chief in September 2016. He presents the English versions of the weekly TV show and the monthly Observers Direct. He has worked in internet-TV convergence since the 1990s, notably at ABC News in the USA, where he produced the first regularly scheduled Webcast of a network news show, with Anderson Cooper in 1999. He joined France 24 at its launch in 2006 as head of new media, and created The Observers with Julien Pain as a way to use the internet to reach otherwise inaccessible amateur contributors. He previously worked as a producer for Reuters Television in Russia.
Corentin Bainier with The Observers since 2012, is a reporter and editor. He has worked with Observers from all the world's continents, especially Africa, Northern Europe and the Balkans, often on issues related to the environment. He also works with numerous other media in print, web, radio and TV, in France and overseas (Brazil, Morocco, Iceland, Norway). He is also a reporter for The Observers Direct, our monthly TV report.
Djamel Belayachi has been head of The Observers' Arabic operations since May 2012. He covers the Middle East/North Africa region, focusing on themes such as migration, fake news and LGBT issues. He is bilingual French/Arabic.
Ershad Alijani is a journalist specializing in Iran, Afghanistan and Shiite groups in the Middle East. He joined the Observers in 2013 and manages the Persian version of the Observers website in partnership with RFI. He has worked in numerous media outlets in Iran such as the Shargh newspaper before arriving in France in 2011. A specialist in fact-checking, he is also a regular contributor to BBC Persian and has collaborated with many French TV channels, for example, France 5 for the production of a documentary on Iran.
Alexandre Capron joined the Observers team in 2012 and has been presenting the French version of the weekly Observers programme since 2016. A graduate of Sciences Po Aix and CFJ Paris, he specialises in news via amateur images in West Africa. Since 2017, he has headed up the Observers' project focused on misinformation and debunking. He also leads the Truth or Fake team which creates a video module focused on combatting online disinformation.
Chloé Lauvergnier joined The Observers in October 2014. She focuses on Africa and Latin America. During her studies at the Institut d'Etudes Politiques in Grenoble, then CELSA in Paris, she worked in news organizations in Chile and Argentina, as well as at the NGO Reporters Sans Frontières. She regularly contributes to Athlétisme Magazine. Chloé speaks French, Spanish and English.
Maëva Poulet joined The Observers in December 2015. She focuses on Africa and the Portuguese-speaking world. After studying at CELSA in 2014-15, she had stints with the AFP in Lisbon, and at a local TV station in Bénin.
Pariesa Brody joined the Observers team in July 2020 as a part of the Google News Initiative Fellowship. A graduate of Sciences Po School of Journalism in Paris, she currently manages the Observers website in English. She covers themes such as migration, protests, police brutality and environmental issues, with a focus on North America and anglophone Africa. She is interested in newsgathering through user-generated content and image verification through open-source tools.
Fatma Ben Hamad joined the Arabic-language team of The Observers in October 2019. A fan of participatory and engaged journalism, she is interested in social movements and racial issues as well as international news, with a focus on North Africa, the Middle East and the Mediterranean basin. With an interest in indigenous populations, the LGBT community in the Arab world and police violence, she also contributes to radio stations and web magazines in Paris and Tunisia.
More information:
Showtimes:
Paris time
Saturdays at 10:15am and 4:45pm
Sundays at 1:21am, 8:52am, 1:15pm, and 8:45pm
Tuesdays at 5:45am
Wednesdays at 11:45pm
Thursdays at 10:22pm and 3.15pm
GMT
Saturdays at 8:15am and 2:45pm
Sundays at 11:21pm, 6:52am, 11:15am and 6:45pm
Tuesdays at 3:45am
Wednesdays at 9:45pm
Thursdays at 8:22am and 1:15pm
Follow us: