Online reactions to the 'No' vote in Venezuela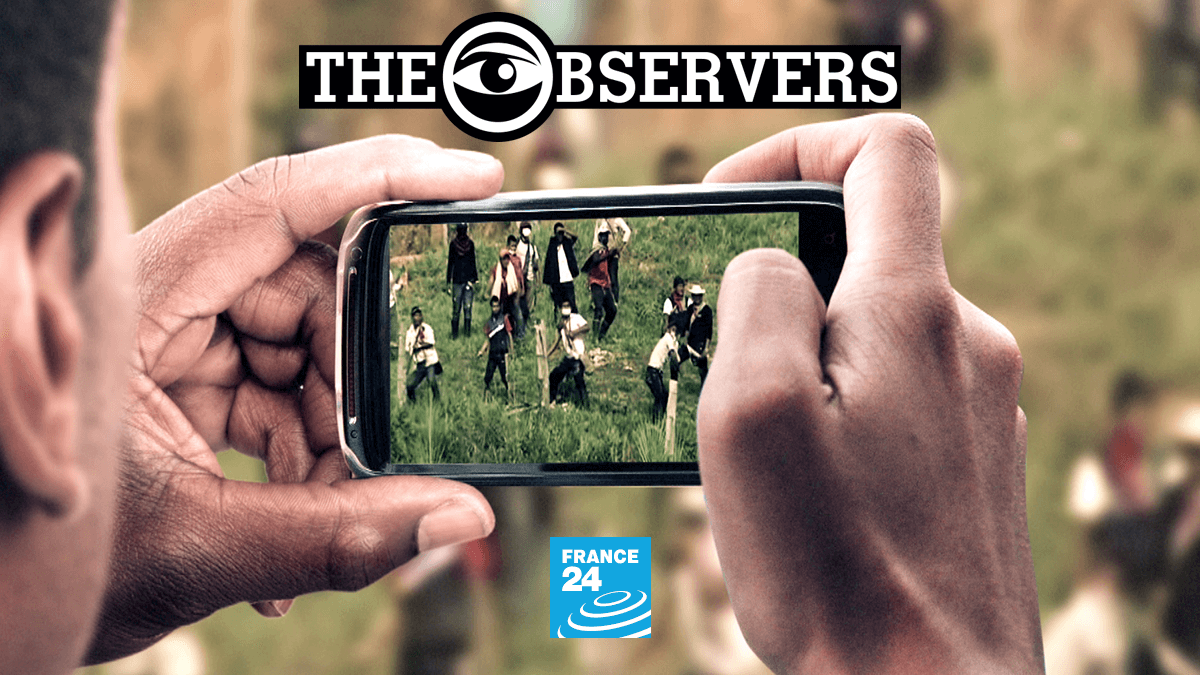 Material compiled by , our regional editor for Latin America. Hugo Chavez counted on the people to support his constitutional reform. But the people didn't follow. This is the first time the Venezuelan president has been since he was elected. The event was thoroughly celebrated by his opponents and closely throughout Latin America.Read more... Post your questions to contributing bloggers: (Mexico), (Brazil), (Venezuela). A civil servant of the electoral centre filmed Hugo Chavez all smiles as voting came to a close.Video posted on 2 december
Material compiled by Cristiano de Sa Fagundes, our regional editor for Latin America.
Hugo Chavez counted on the people to support his constitutional reform. But the people didn't follow. This is the first time the Venezuelan president has been defeated since he was elected. The event was thoroughly celebrated by his opponents and closely watched by bloggers throughout Latin America.
Post your questions to contributing bloggers: Emiliano Crespo (Mexico), Nelson Franco Jobim (Brazil), Freddy Armas (Venezuela).
"Democracy lives in Venezuela"
This Mexican blogger closely followed the frustrations surrounding the Venezuelan referendum. He sees the 'no' result as the sign of a healthy democracy in the country.
Being Mexican, I'm used to fraudulent elections and presidents that never lose. I'm really astonished. 'Dictator' Chavez has respected the people's wish, and therefore only idiots can call him a tyrant. Democracy lives in Venezuela, now more than ever.
As a Mexican, my rights are far more limited than a Venezuelan's. I can't vote for or against constitutional modifications like the Venezuelans do. Here in Mexico, MPs can do as they please, without consulting us."
Posted 3 December 2007
Post your questions to Emiliano Crespo on his profile page.
Chavez's influence is waning
An expert in international politics, professor and journalist Nelson Franco Jobim analyses the defeat from Brazil:
The defeat of the constitutional reform proposed by Hugo Chavez is a victory not only for Venezuela, but for all of South America. The presidents of Bolivia and Ecuador (Evo Morales and Rafael Correa), who've called for constitutional assemblies, got the message loud and clear. The same is true for supporters of PT (the Workers Party in power in Brazil) who hope for a third term for President Lula.
Even Chavez benefitted. It took him six hours to publicly admit the defeat, which means that he hesitated in accepting the results. But he opted for democracy. With limited power, he can become more realistic.(...)
Violence, unemployment, corruption, inflation- nearly 4% per month- are aspects that might have put the electorate off. But the shift to socialism and the dictatorial powers that the reform would have given to the 'lider-maximo', were the over-all weighing factors. (...)
What is certain, with these very close results, is that Chavez will try again. After all, his term comes to an end in 2012. For the situation to change, the opposition needs to propose a political alternative, dedicated to combating poverty and social exclusion. It's highly unlikely that the poor will be seduced by a white elite that ignored them throughout history.
Perhaps the principal lesson learnt for South America is the rejection of a third term. A three, four or six year term is probably not enough time to lead radical reforms. But if a head of state can't do it in that time, then he won't do it in eight, ten or twelve years either. (...)
After the failure of this referendum, the Bolivian and Ecuadorian constitutions will undoubtedly be changed to be less authoritative, and Chavez's influence will wane. In place of '21st century socialism', it's the social-democracy and social economy of Brazil's Lula, Chili's Michèle Bachelet, and Uruguay's Tabaré Vasquez that will be in the driving seat.
'21st century socialism' will go the same way as the Marxist dreams of the last century."
Posted on 5 December 2007
Post your questions to Nelson Franco Jobim
"We've broken the 'invincible Chavez' myth"
This Venezuelan blogger denounces Chavist methods and sees the defeat of the president as raising the hope of a wider dispute.
On their sites, the pro-Chavists tell us that we're absurd, that we're ignorant, that's we swallow what we're given. They say that we're victims of the media, robots, zombies. They confuse us with themselves, with the difference that we don't have a master and we support no party.
Chavez is far from a democrat. You shouldn't believe in the image he tries to sell us, 'the president of a Republic'. The Chavists tell themselves they're 'proud to have a democratically elected president'. But this man, who founded his campaign on hating the opposition, on persecuting and insulting them, we can't accept him as a president. He supports armed groups and politicians who don't even merit the work they're entrusted with. (...)
We musn't get lazy. We deserve to celebrate, because we've quashed the myth of the invincibility of Chavez. But the work is just beginning."
Posted on 3 december 2007.
Post your questions to Freddy Armas on his profile page.
The 'no' supporters rejoicing after the defeat of the president. Filmed in Altamira, Venezuela.
Video posted on 3 December 2007
After a long night of waiting, the 'no' supporters set fire to a poster of Chavez.
Video posted on 3 December 2007