Algerians react to attacks
The Algerian capital was by two car-bomb attacks yesterday morning, leaving around sixty dead (hospital source), and the Algerian people dismayed. One of them, who now lives in France, filmed himself with a message to the terrorists which he posted on YouTube: 'I'm Muslim, don't kill in my name!' Post your questions to Mahi, our observer in Algeria A bus, destroyed by the blasts in Ben Aknoun
Issued on: Modified:
2 min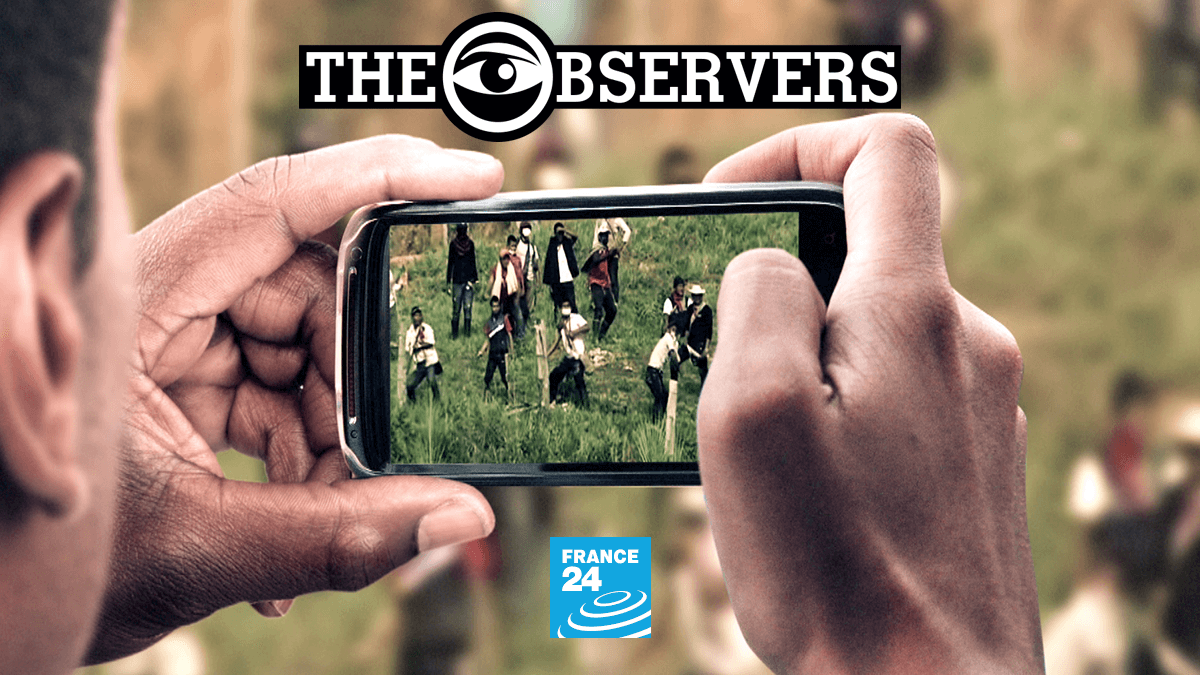 The Algerian capital was rocked by two car-bomb attacks yesterday morning, leaving around sixty dead (hospital source), and the Algerian people dismayed. One of them, who now lives in France, filmed himself with a message to the terrorists which he posted on YouTube: 'I'm Muslim, don't kill in my name!'
Post your questions to Mahi, our observer in Algeria
"We've learnt to live with this"
Mahi, our regional observer for Algeria, describes the chaos after the attack.
"Some of my friends and relatives live in the Ben Aknoun district, so I was really worried. Also, in the morning when I was about to leave, my girlfriend phoned me to tell me that all the window panes in her office had been smashed. At first, we didn't know where exactly it had happened, and everyone was saying different things. Rumours travel fast in Algiers. The [Ben Aknoun] district was a complete mess. We heard police and ambulance sirens. The streets were deserted during the day and in the office we hastily searched online for emerging images of the attacks. The phone lines got cut in the accident. All day people were desperately trying to get in touch with relatives who work in the El Biar and Hydra districts. Tensions rose again in the evening. Now we just wait for news.
The city had been full of barrages for a few months already, so we knew that the security situation was sensitive. We've learnt to live with that since the civil war. When there's an attack, people panic. But after a few days, things go back to normal."
Post your questions to Mahi.
"I'm Muslim, don't kill in my name"
An Algerian who lives in Paris films himself. Mixing Arabic and French, he takes on the terrorists.
Extracts:
I'm furious. I'm disappointed, dismayed...enough! We need to calm down. Who pays the price for this? You kill in the name of Islam? This has nothing to do with Islam."
"What do you want? Power? To turn Algeria into Afghanistan? We shouldn't have to choose between the plague and cholera!"
You have really taken it too far with the Algerians, in the name of Islam. I'm Muslim, don't kill in my name. You're frustrated, just frustrated..."
An amateur video taken just after the attack in Ben Aknoun
A bus, destroyed by the blasts in Ben Aknoun
The content you requested does not exist or is not available anymore.