'I was paid 5,000 pounds to wreak havoc in the Cairo protests'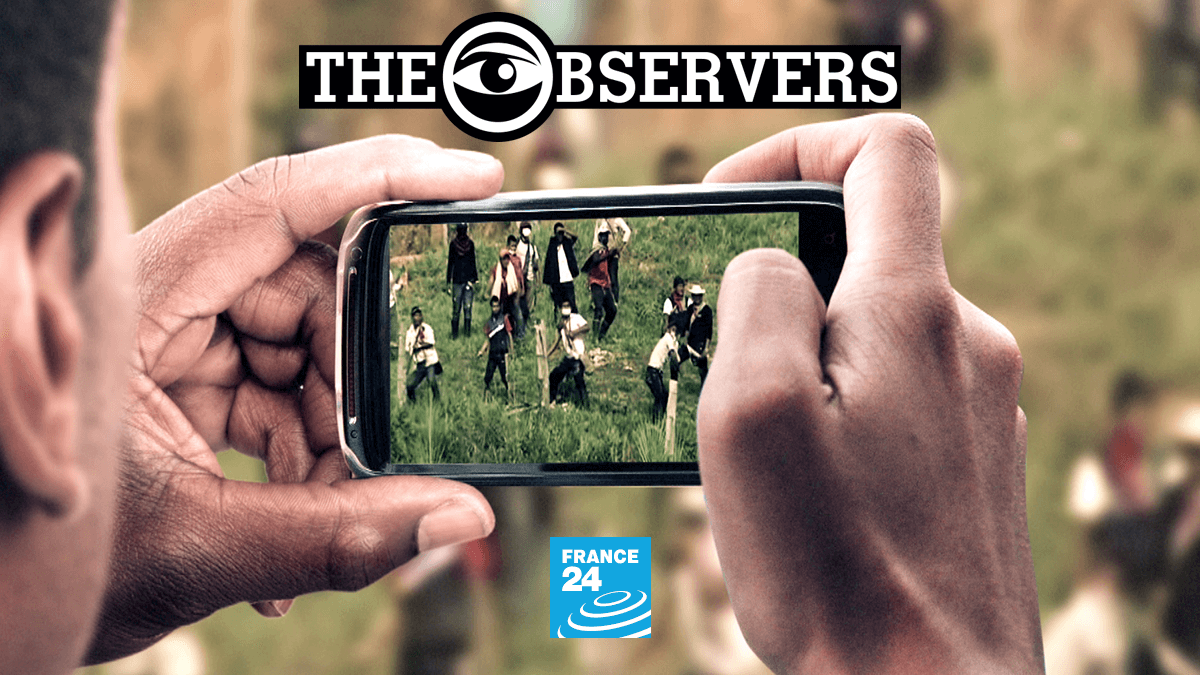 According to the person who shot this video, the man it features was one of the Mubarak supporters who attacked opposition demonstrators Wednesday evening in Cairo. Caught and detained by anti-Mubarak protesters, he was filmed confessing that he had been paid by authorities to attack demonstrators and shout "Long live Mubarak!"
According to the person who shot this video, the man it features was one of the Mubarak supporters who attacked opposition demonstrators Wednesday evening in Cairo. Caught and detained by anti-Mubarak protesters, he was filmed confessing that he had been paid by authorities to attack demonstrators and to shout "Long live Mubarak!"
A similar video was shot by one of our contacts in Cairo, Ramy Raoof. Another of our Observers, Ismail Iskandrani, also told us he met people who acknowledged that they had been paid to cause trouble in protests in Alexandria.
The above video was shot on Wednesday evening by Mohamed Abd Elatty, a freelance journalist and blogger in Cairo. It shows the filmed confession of  a frightened-looking young man. He says he was paid 5,000 Egyptian pounds (621 euros) to join the groups of armed militants that faced off with anti-government protesters on Cairo's Tahrir square.
In Egypt, armed militias known as  "baltgia", whose members are mostly unemployed young men from low-income neighbourhoods, are reportedly sometimes used by security forces to crack down on protests. According to some experts, baltgias have been used  in the past to wreak havoc in anti-government protests, to pave the way for security forces to intervene and "restore order".
Plain-clothed policemen were also reportedly present among the rioters. Human Rights Watch confirmed that police ID cards were found on several non-uniformed men who had been taking part in looting sprees in Cairo and Alexandria.
"I think he was trying to get people to feel sorry for him"
Mohamed Abd Elatty is a freelance journalist and blogger in Cairo. He filmed this man's confession.
During the clashes on Wednesday, when anti-government demonstrators managed to catch Mubarak supporters, they disarmed them and handed them over to soldiers Late in the evening, I approached a group of protesters that had detained several baltgia militiamen, and asked the pro-Mubarak men if they would agree to be filmed explaining what their motivations were, because there are a lot of rumours going around on the subject. This young man was the only one who accepted.
He told me that he came from Alexandria and had been arrested – wrongfully, according to him – for drug trafficking. While he was in jail awaiting trial, a policeman reportedly came to see him and around 30 other prisoners and offered them each 5,000 Egyptian pounds if they accepted to participate in pro-Mubarak protests in Cairo. Unlike the other men he was with when protesters captured him on Wednesday, he didn't have an ID card on him, which makes sense if he was a prisoner.  
Another interesting point is that he claims to be from Alexandria. Right now, transportation between Egyptian cities is so bad that he can only have been brought by a government vehicle. In fact, most of the pro-Mubarak protesters that were arrested were unemployed men from outside Cairo: how did they all make it to Tahrir square?
I'm not sure why this man agreed to a video confession. I think he was trying to get people to feel sorry for him, by saying that he came from a very poor family, that he had lost his mother and had no choice but to accept money to join pro-Mubarak protesters. Maybe he hoped his captors wouldn't hand him over to the army. Rumour has it that rioters who are handed over to the army are swiftly tried in a military court, with no real chance to defend themselves. There's no official law stating this, but most people seem to think it's the case. Maybe that's what this young man was trying to avoid."
Three membership cards to Hosni Mubarak's National Democrat party (the green ones) were found on rioters participating in Wednesday's clashes. Photo posted on Flickr.