Georgians protest Russian occupation in front of UN headquarters
Issued on: Modified:
1 min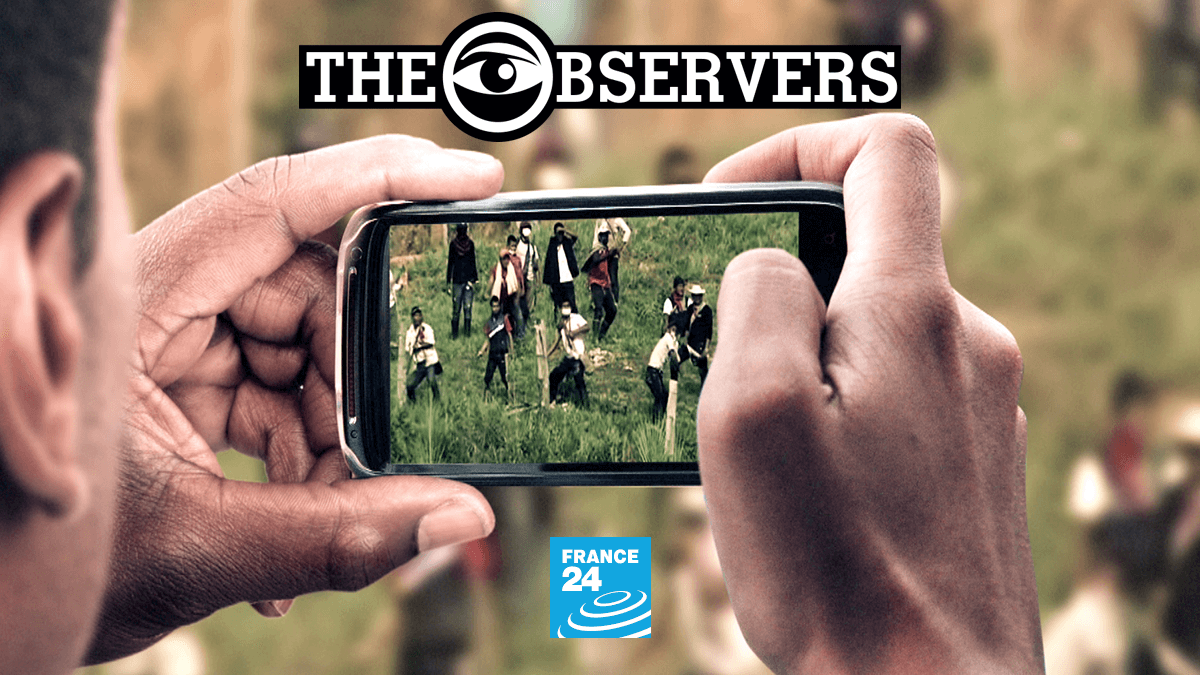 On the anniversary of the August 2008 War between Russia and Georgia in the separatist territory of South Ossetia, about 50 Georgians have held a silent protest outside the UN headquarters in New York.
The protest took place before Russia deployed on Wednesday S-300 anti-aircraft defence missiles to attack any planes entering Abkhazian airspace.
Photo posted August 8 on the blog The Young Georgians.
Mirian Jugheli is a student at the American University of Bulgaria. He runs a blog called The Young Georgians.
This demonstration against the Russian occupation has taken place each year since 2008 on August 7 and 8. Georgians all over the world assemble in front of Russian embassies to demand that Russian troops leave Georgian territories.
There were 50-70 of us protesting silently in front of the UN with banners. Then we marched towards the Permanent Mission of the Russian Federation to the United Nations, still in silence, where we remained in front of the building. It was very dignified; nobody shouted.
Amongst the group there were four or five women displaced from Abkhazia in Georgia, like me. Like me, they have been directly affected by the Russian occupation and have not been back in 20 years. It is difficult to live like this, knowing that we have a home but can't return. I only remember the steps of my house because I was so young when we had to leave.
Certain people still think that Abkhazia will be returned to Georgia, even though Russia is increasing its financial support to the military there. However, in Georgian, we say "hope dies last". ."
Photos posted 8 August on the blog The Young Georgians.