Homegrown neo-Nazis in the Jewish state
A group of Neo-Nazis who filmed themselves committing violent acts in the heart of the Jewish state have been condemned to jail. Read more and see the video...
Issued on: Modified:
2 min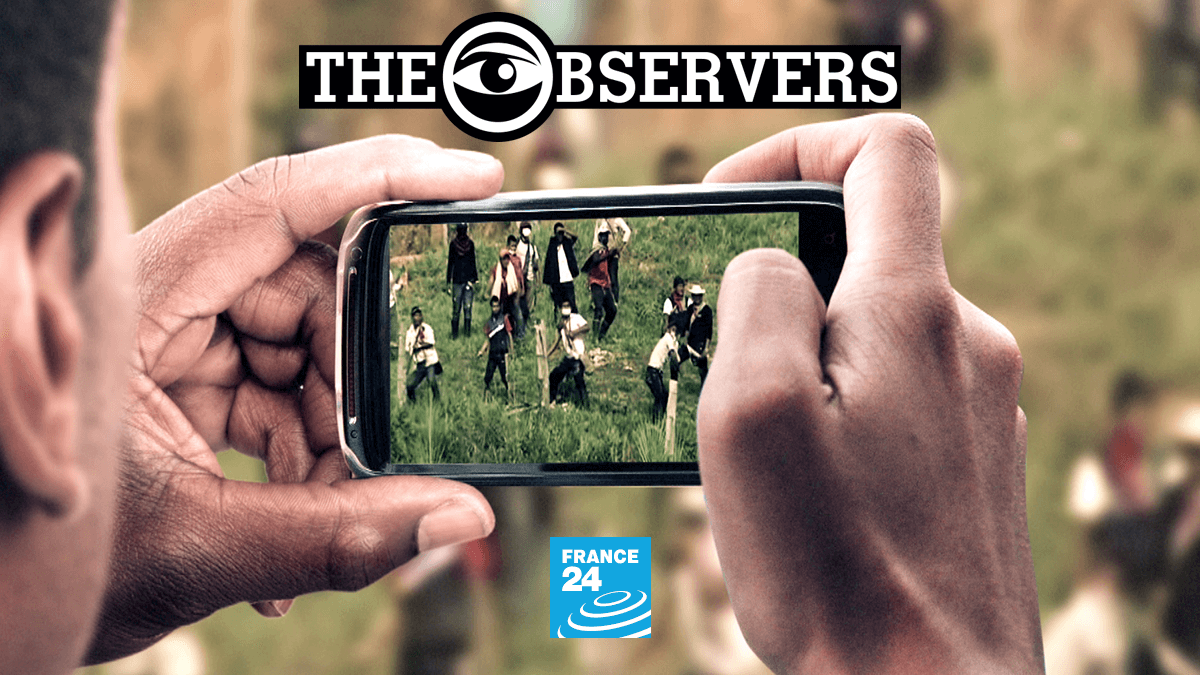 A group of Neo-Nazis who filmed themselves committing violent acts in the heart of the Jewish state have been condemned to jail.
They planned to celebrate Hitler's birthday in front of the Yad Vashem, Israel's memorial to Holocaust victims. But when 20 April comes around next year, they'll still be in prison. Eight young neo-Nazis, originally from post-Soviet states, were given sentences of up to seven years on Sunday. One of them is the grandson of Holocaust survivors.
The youths were sentenced for a series of violent acts, largely targeting immigrants, prostitutes, gays and ultra-orthodox Jews. All members of the group, who referred to themselves as "Patrol 36", pleaded guilty. And it would have been difficult not to. Evidence against them was documented by themselves, and then posted online. The footage had already been seen by the majority of Israelis after the group was arrested last year.
Extracts from a video retrieved from the home of a "Patrol 36" member.
"We were sure this kind of thing wasn't going on in our community"
Simon Katin moved to Israel with his family 16 years ago when he was eight years old. He works as an IT programmer and teaches Judaism to children of Russian immigrants in his own time.
"What they did is terrible. It's especially bad for Russian immigrants because those people came from our community. The Russian community is like any other immigrant community here, only that we're numerous enough that we've successfully managed to preserve our cultural traditions along with our new Israeli identity. I arrived when I was eight years old, and it was hard. I didn't speak Hebrew and the children at school taunted me; I didn't have any friends. It was very hard to carry on. But with time I learnt to accept them culturally. I'm still a heavy consumer of Russian culture but I also feel close to Israeli society.
We're not a closed community. We work and live with Israelis, we have Israeli friends. They don't try to push us away. You find Russians in every profession here - they're working as cleaners, as engineers... The only thing that makes you different is that you speak Russian.
Obviously not everyone managed to deal with the difficulties. The people who did this, when they came to Israel, they thought that Israel had to give them everything. But it's not like that; it's a normal country. In fact Israel gave more than others, in social programming for example. Those people must somehow still not feel part of the community. I think the sentences are a very good example of punishment. Others that think of bringing their frustrations into such forms will realise that it's impossible to go about in this way."