Could it happen to you?
Pressure from your boss, an open-plan office, lack of recognition, deadlines… working conditions can be very stressful. And people seem to be cracking up under them all over the world.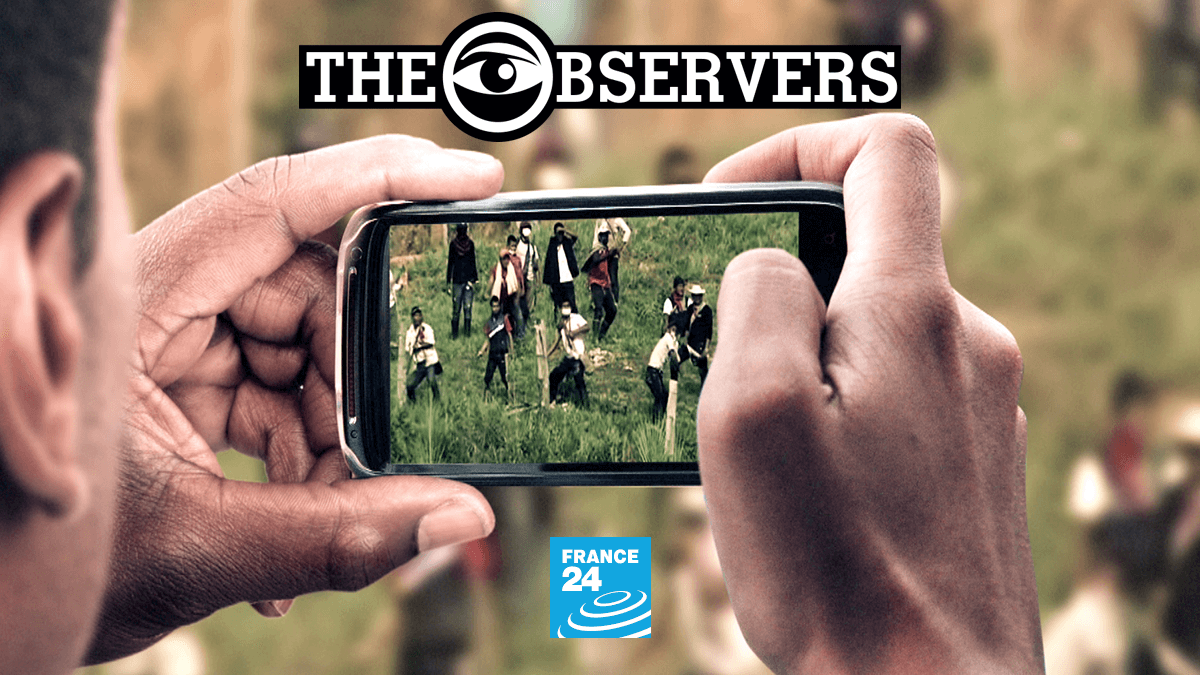 This rather violent breakdown is not an isolated case. According to recent stats from the EU, three to four percent of the continent's workforce has either witnessed or experienced a violent attack at work. Here, a stress-at-work specialist and somebody with first-hand crisis experience comment on the video.
UPDATE (11.06 - 3.20pm): We weren't sure where this video came from. Someone in the comments section on the French version said that it had been talked about by the Russian press and somebody else replied that it was fake. We asked one of our Observers for Russia, Ostap Karmodi, to find out. He discovered that it's a promotion for Russian director Timur Bekmambetov's latest movie, "Wanted". So it is in fact a video with a commercial goal rather than a real video. Thanks to people who commented on the post and to our Observer Ostap.
Video dated 23 May 08 and posted on Break http://www.break.com/. The authenticity of the video hasn't been verified.
"To take away a task from someone is considered an act of violence"
Dominique Chouanière is an epidemiologist and heads a "stress at work" project at the INRS (National Institute of Research and Security) in France. She's currently in charge of a project looking into call-centre work.
This video's difficult to analyse because we don't know what the job of the employees is or the authenticity of the scene. It should be noted that during my studies I rarely came across physical aggression against other colleagues. They usually take it out on the office furniture (throwing a headset or punching their computer for example).
We've found this type of nervous breakdown in the call-centres that I'm studying. It's a demanding situation for the workers because they're asked to create a strong relationship with the client while there's little room to manoeuvre (short conversation times, structured questionnaires etc.). Nervous breakdowns are more frequent when the work is repetitive.
The question of stress in the workplace is becoming a big worry for employers, especially with so much research going into it. It must be taken into account that people don't always recognise an act of violence. For example, to take away a task from someone after giving it to them is considered an act of violence for the person concerned. Psychological violence and direct incidents are a concern for 10% of Europeans today."
"Between colleagues we'd talk about violent thoughts"
Karine used to work for a communication agency in France. She created a blog about the harassment she suffered at work. But her employer accused of slander and had the blog closed down.
This video highlights the difficulty of working in an open-plan office. For me, it was the agency boss who put a strain on working relations in the office. Her attitude towards the staff became more and more wretched every day. Everyone had to have their moment of humiliation. She would give out degrading tasks to people in front of the rest of the office and accuse us of incompetence. She called me at one minute past ten once to screech down the phone that I should have been there earlier, even though I was supposed to arrive at ten. Between colleagues we'd talk about violent thoughts we were having that were putting us down. The daily fear affected my private life and I started finding it hard to sleep and would come home exasperated. There was no system in place within the small company to fight for our rights as employees. She threatened to sack me in front of everyone, and I cracked. I said everything I thought of her; of my crappy wage; her diabolical way of working. I had to do something, and since I left a year ago, so have four others."