Vote-riggers can't break their habit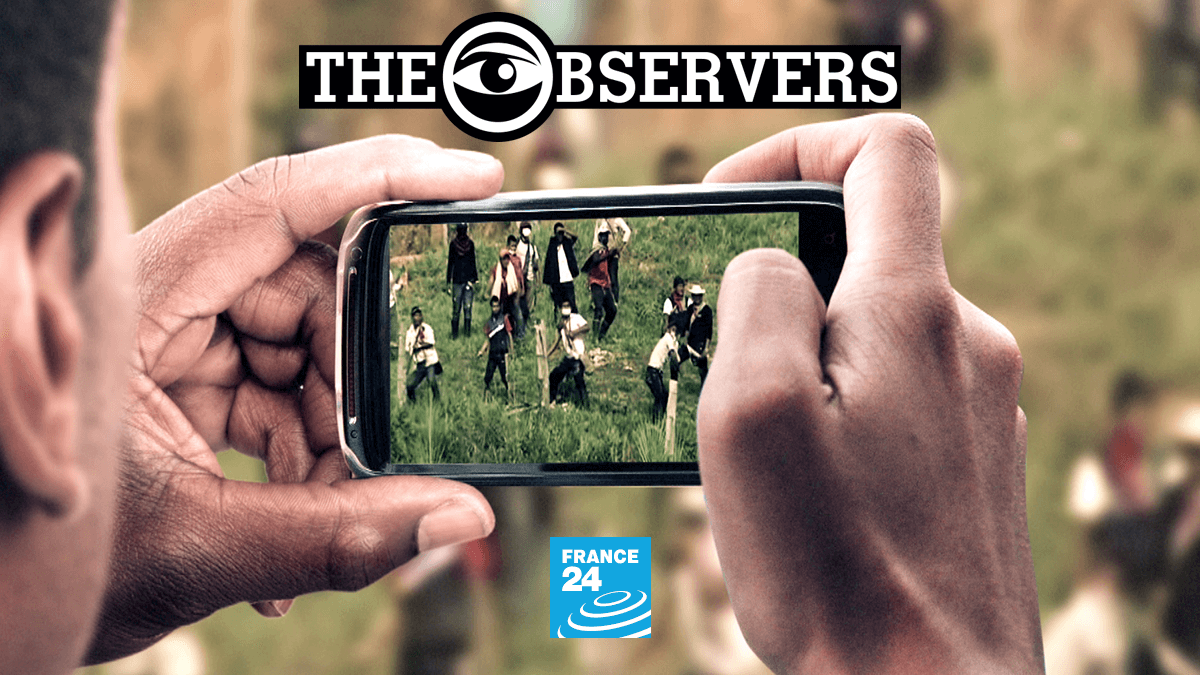 Vote-rigging, banning candidates and censorship are all part of a traditional Russian election, according to many of the country's bloggers. But this year, despite a clear front-runner, tales of even more ingenious methods are emerging on the blogosphere. Caught vote-rigging red handed? Just scream "terrorist". This protester was forcibly removed by the police for calling the election a "farce".
Stories of ingenious election rigging in Russia are not unheard of. But in this year's presidential election on March 2 the tales have become taller. Despite Putin's chosen successor Dmitry Medvedev expecting an easy win, dead people still managed to rise from their graves on Sunday in order to give him an extra vote. Strange? A blogger from Moscow told us that even if their leader is sure to win, with a history of authoritarian rule, some Russians don't know any other form of electoral success than "cheating, beating and grabbing". A combination of grovelling campaigners and rigid habits — along with the prevailing support of the mass media — helped Medvedev sweep the polls with a landslide 70% victory. "All Russians as one man" is a Soviet idiom that has stuck fast and will die hard. And vote-riggers are even willing to set off air-raid sirens to keep it that way.
"They declared that the school was under a terrorist attack"
Roman, an observer at voting station 1513 in Moscow, was one of the first to report a case of fraud. An independent monitor for a candidate in the municipal elections conducted at the same time as the presidential vote, he was expected to keep an equally observant eye on both.
I've served as an observer at several recent elections and I can definitely say that it's getting worse and worse. I thought I'd seen it all, but what I saw today totally stunned me.
Before the station even opened we discovered stacks of ballot slips filled out with Medvedev's name in two boxes (each containing about a hundred). I called my candidate and he called the police. One ballot box was sealed. As for the other, the committee decided they could still use [the box] for voting (while they decided what to do about the ballot slips).
In the afternoon, the committee finally found a way [to get rid of the illegal pre-filled ballot slips]. They declared that the school [where the polling station was located] was under a terrorist attack. The police came and started clearing people out of the building, saying that there were bombs planted around the site. They went as far as setting off an air-raid siren! The committee took an 'emergency break' and left the voting room. Apparently, the president of the committee was willing to risk her life to stay alone in the room with the ill-fated ballot box. Several unknown men joined her in her bravery. Unsurprisingly, the 'bomb' was never found, and when we opened the box afterwards, we saw that the illegal ballots that we'd discovered in the morning had disappeared. In their place — clean sheets of paper [meaning that evidence of the crime had been removed]."
Originally posted here 3 March 08
Many people who went to cast their vote were surprised to find that they had "already voted"
Blogger Katerina writes from Moscow:
I gave my name to the woman at the registration desk. She found me on the list and while she was writing down my passport number I noticed that she had my entire family listed in her book — my mother, father and brother. All three of them had already been registered as having voted! I knew — and I was absolutely certain of the fact — that none of them had voted. I was the only one in my family who was going to vote at all."
One blogger replied to the post:
The same thing happened to me. I saw the name of my grandfather who died in September last year on the list."
Originally posted here March 2, 2008
One man, five votes
Ilya Yashin, the head of a youth branch of the liberal political party Yabloko, tells the story of a Russian lawyer intent on proving how easy it is to breach Russian electoral law. Russian rules state that participants can only collect a ballot slip at the local polling station of their permanent address — unless they have an absentee slip.
Dmitry Volov told election committee heads the same story: He came from Murmansk, he didn't have time to get an absentee slip, but he really wanted to complete his civic duty and vote for Dmitry Medvedev.
Out of seven committee heads there were only two people who refused to give him a ballot without an absentee slip. Four committee heads were happy to oblige, telling him that the turnout was low and that seeing a responsible young person like him was heartening. The fifth person was surprised and said that "voting is pointless, everything has already been decided", but gave Volov a ballot slip after a short conversation.
In only three hours, Dmitry Volov managed to get five ballot slips. Committee heads that gave him these ballots have broken the law."
If you're not participating in the "farce", then you're getting locked up
Blogger Larisa Verchinova managed to photograph the police arresting protesters for carrying plastic bags bearing the slogan "I'm not participating in the farce, March 2, 2008."
The protesters were displaying their bags near Moscow's Red Square on Saturday.
But they were soon removed by the police.
They dragged them down the stairs and carried them away to the police van! I managed to get a few shots before a plain-clothes man approached me and demanded that I stop shooting. I wrenched myself from his grip and ran away."