Are the dildos Kosher?
Tel Aviv hosted its first sex festival on 6-8 February. This kind of thing might go unnoticed in many countries. But not Israel, the mother of 'Holy lands'. Video posted by 'Sachin', 7 Feb. 08
Issued on: Modified:
3 min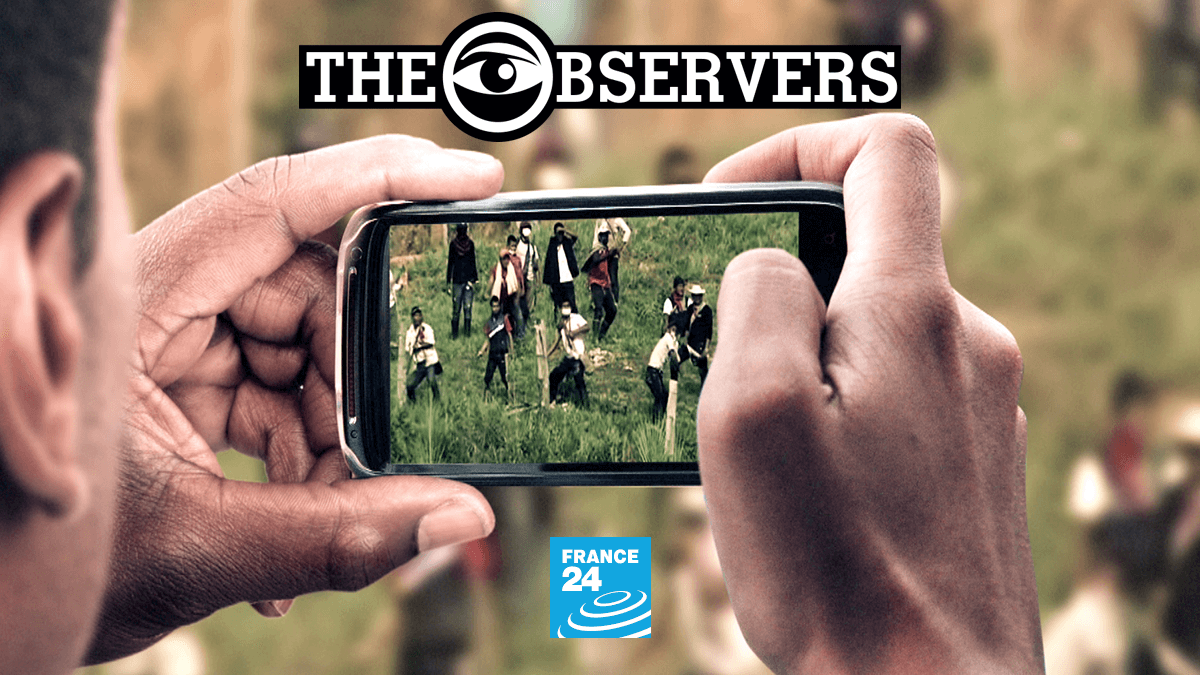 In an effort to boost the quality and quantity of Israel's sex life, Tel-Aviv recently hosted the country's first ever sex festival. The 'Sextival' was co-sponsored by Playboy, and organized by ex-model Nitzan Kirshenboin. The event featured an array of stalls, workshops, toy sales, erotic shows, Playboy bunnies, and art exhibitions. The highlight of the Sextival was a contest crowning the best stripper in Israel (broadcast live on Israel's digital cable channel Ego), and a raffle with a trip for two to Hugh Hefner's legendary Playboy mansion up for grabs. Although the event brought out a few protesters, for the most part the three-day affair went without any problems.
"It wasn't even titillating"
Comment from our Observer in Tel Aviv, Lisa Goldman:
The Tel Aviv Sextival was really just a trade fair. The fact is that Tel Aviv is full of sex shops; they range from the modern, liberal, women-oriented type to the seedy kind that has a red velvet curtain over the door and piles of hardcore porn DVDs on the shelves inside. The so-called sex fair was just an opportunity for all the sex toy merchants in the city to display their wares in one place. Most of the people who attended were from suburban towns outside Tel Aviv, and quite a few were men who had the same furtive, voyeuristic look that you see in the eyes of suburban guys attending a peep show. The S&M and pole-dancing shows were seedy and desultory. The only reason this very banal sex show - which was so boring and cheesy that it wasn't even titillating - is "news", is because it took place in a country that is considered "the holy land" by a lot of people who don't live here and whose perceptions of Israeli society are completely detached from reality."
"Porn for peace"
Comment from our Observer Roi Ben-Yahuda:
No major event in Israel is without political significance. A sex festival is a unique phenomenon in the region. You will not find one in Palestine, Egypt, Iraq, or Iran. As Nitzan Kirshenboin, the woman behind the festival jokingly pointed out: "Tel-Aviv can now brag about a new record. We have the largest number of vibrating dildos in all of the Middle East."
Some Israelis and Jews may have a problem with the festival - they see it as Israel turning into the "New Babylon" or Sodom and Gomorrah - but having the largest collection of vibrating dildos is what it means to be the only democracy in the Middle East. There is no other way around it.
Moreover, there are advantages to sexualizing Israel. According to Freud, there is a direct causal connection between repressed sexual energy and aggressive behaviour. In other words, getting people more secure, active, and comfortable with sex is bound to reduce the levels of violence and aggression in society.
Now, if only we could get our neighbours to buy into the "porn for peace" solution...
A sign of good health
Comment from our Observer Joel Schalit:
As a journalist working abroad, what was most interesting about the Tel Aviv Sex Festival was how Diaspora media interest in the event capped off over a year's worth of deepening foreign fascination with the increasingly public role that sex plays in Israeli society. Beginning with extensive coverage of the rape charges filed against former President Moshe Katsav (including the allegation that he'd forced one of his assistants to be his sex slave), followed by the sentencing of former Justice Minister Haim Ramon for accosting a female soldier, and last June's highly publicized erotic Maxim photo spread, "Women of the IDF", there was clearly another story consistently competing for foreign attention. According to many European and American pundits, if it's not the Palestinian conflict that makes Israelis tick, than it must be the sex.
Tel Aviv had to host a 'Sextival,' because Israel had to demonstrate to the outside world that at least some Israelis have a positive attitude towards their sexuality, one which is neither intertwined with militarization, such as the Maxim feature might suggest, nor oriented towards preserving Israeli society's typically masculine social hierarchy, such as that brought to Diaspora light by last year's government sex scandals. Like the country's increasingly popular 'Pride' parades and the success of gay Israeli films, the Tel Aviv Sextival was a sign that, for some, Israel can also be a zone of liberation.
Given how much the outside world sees Israel through the lens of its policies towards Palestine, the importance of such a view cannot be discounted, or relegated to the realm of the ironic. "
One of the shows
Video posed by 'mrsachindixit', 10 Feb. 08