Serbs in Kosovo appeal to Russia for help
Since being put under United Nations rule in 1999, the question of whether or not the war-torn Serbian province of Kosovo, once a province of Yugoslavia, should be independent or not continues unanswered. With elections in Serbia currently underway, residents of the detached area await results that might bring change to a region which has been trying to establish its identity now for nine years. The first round of results saw pro-Russian Tomislav Nikolic gain the biggest majority. But what would that mean for the minority of Serbs that remain in Kosovo? Our Observer from Estonia went to the town of Mitrovica in Kosovo to get a sense of the situation there. Here are her photos and comments.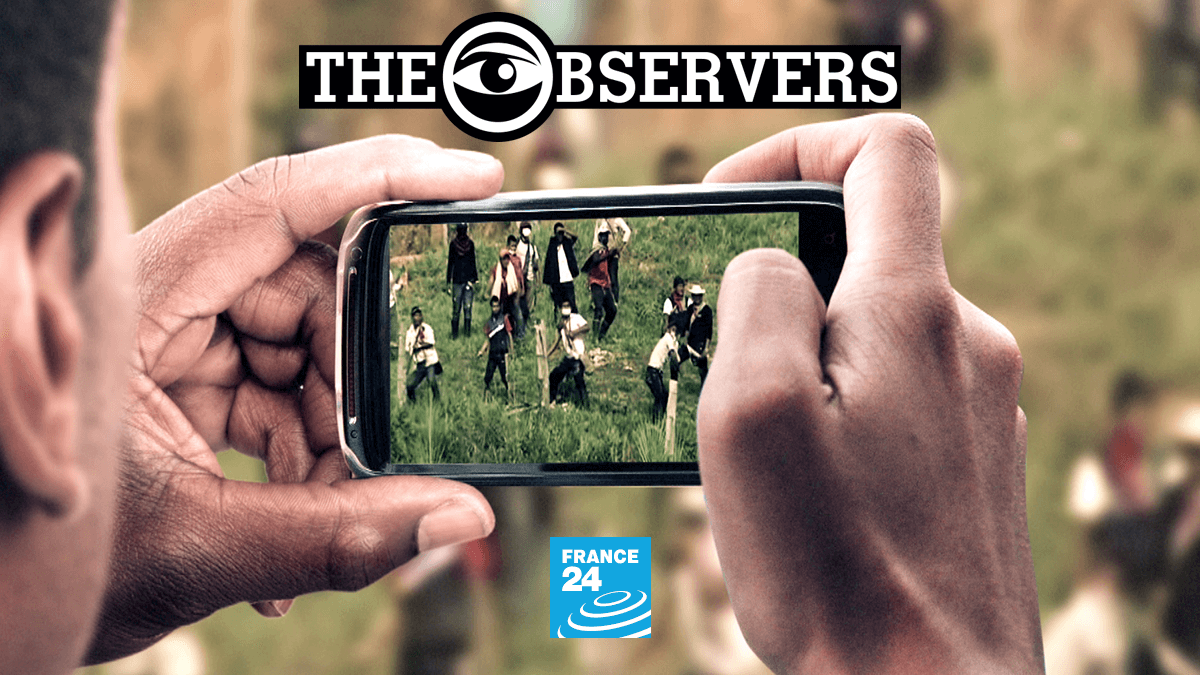 Results from the first round of the Serbian elections are in, and it's nationalist-leaning Tomislav Nikolic who's in the lead. While Kosovo's independence seems inevitable from a western point of view, Serbs in the area do not agree. Nikolic's pro-Russian rhetoric has been rewarded by the Serbian population there, who think that only the Russians can save them from independence. In the town Kosovska Mitrovica, support for Russia is more than evident. Our Estonian Observer tells us about the situation in the town.
Commentary from a blogger in the Ukraine
Vitaliy Portnikov is a blogger and political analyst who lives in Kiev. See his blog.
Tomislav Nikolic talks of a collaboration with Russia, which he understands as protection from Russia. Milosevic also tried to convince Serbs that Moscow will protect them. It's true that Russia took some steps in protecting Serbian interests; in fact, it is the only country that is opposing Kosovo's independence right now. But in moments when issues critical for Belgrade were at stake, it turned out that keeping normal relations with the West were more important for Russia than supporting Serbia. This is because of Russia's geopolitical position, which Serbs often choose to forget."
Posted 21 January 2008
Commentary and photos from our Observer Jekaterina
Jekaterina is a Russian lawyer living in Estonia. Here is her commentary and photos from when she visited Mitrovica.
Kosovo's independence looks inevitable, and almost no one in Serbia believes that there's any chance of stopping it from happening. But the people of Serbian Mitrovica still keep their faith strong and keep hoping. Most of this hope is in God, and in Russia; the only country that they believe can help their cause, unlike their own government or the international community."
Kosovska Mitrovica is a town divided by the Ibar river into two parts, northern, or Serbian, and southern, Albanian. They're connected by a bridge guarded by KFOR [NATO-lead Kosovo Force].
Walking the streets of this Serbian enclave you see President Putin stickers everywhere: on the door of a post office; on windows and walls; on street signs.
A banner hung in the main street: "Russia, help!"
Photos published 9 January 2008
Commentary from our Observer in Kosovska Mitrovica
Irina Antanasijevic is our Observer in Kosovska Mitrovica. She was a Kosovon refugee who now lives in Nis, Serbia, but teaches at the Mitrovica University.
For a start, Saying Nikolic is like Milosevic, is like saying Lenin is like a little Kerensky. This is a very superficial view of the situation.
The latest sociological studies showed that 80 percent of residents of northern Mitrovica believe in support from Russia. Hence there is a banner "Russia, help!" in the central square of the Serbian part of town. They hope that Russia can influence the situation, and if not recall, then at least put off Kosovo's independence, which seems to be inevitable.
Of course this is naïve, but Serbia can only hope for a miracle given its current situation; it's gone through an economic blockade, bombings, and had to go along with secession of part of its territory. So, the only thing they can do now is trust in God and in Russia (I guess their historical memory turned on). "Resistance" is being cultivated in Serbian society that is based on "Russia/the West" opposition. Serbs HAVE to go along to legitimize the actions of the Security Council and other international structures. They wouldn't be able to stand the pressure if it weren't for Russia's support. So now 'russophobia' is being cultivated in society in order to get a "Yes" out of Serbia.
Serbia has long been divided into two camps - Western and anti-Western. Even Dostoyevsky wrote about 'two Serbias', and not much has changed since then. Right now, with the elections, the opposition is made even more acute. A "strong" politician Nikolic talks of Russian gas that will give new jobs, new opportunities, he talks about Russian bases, a Russian province. But people don't want any bases or provinces; they don't want to make the country into a fighting rink. So some of them go and vote for the "western" politician Tadic. Tadic talks about going to Europe without a visa, and about doing away with our barbaric image, about the influx of tourism, etc. But he doesn't say that prices will become "western" while salaries will stay Serbian, he doesn't say that the transition will be another war, that the West demands fulfillment of the Hague convention. People don't care about visas, since they don't even have enough money to live, let alone travel, and they don't want to make Serbia into a base for raw materials and cheap labor.
Although Serbs are saying that they won't give Kosovo away, they have no influence over the matter. All work has been done for the declaration of independence; all institutes have been created, not by the Albanians, but by the UN that did this for the Albanians at the same time as the farce of "talks" was going on.
Serbs in Kosovo are a little more active about the issue, because they no longer have a choice. Their trust in the West was shaken after the bombings, and the eight year long presence of the UN mission has killed faith in Western democracy, since it only did the opposite. In Nis, they have only experienced the bombings.
I want to add with a quote from Dostoyevsky:
"Serbia knows that only Russia can keep it from perish in case of a great misfortune, and that Russia, with its great influence, will help Serbia keep the maximum of benefit in case of a great luck. Serbia knows this, and has hope in Russia, but she also knows that Europe is watching Russia with increasing mistrust, and so Russia's position is worried. To sum up, future will tell, but what will Russia do?""