Pop Idol from Iraq to Russia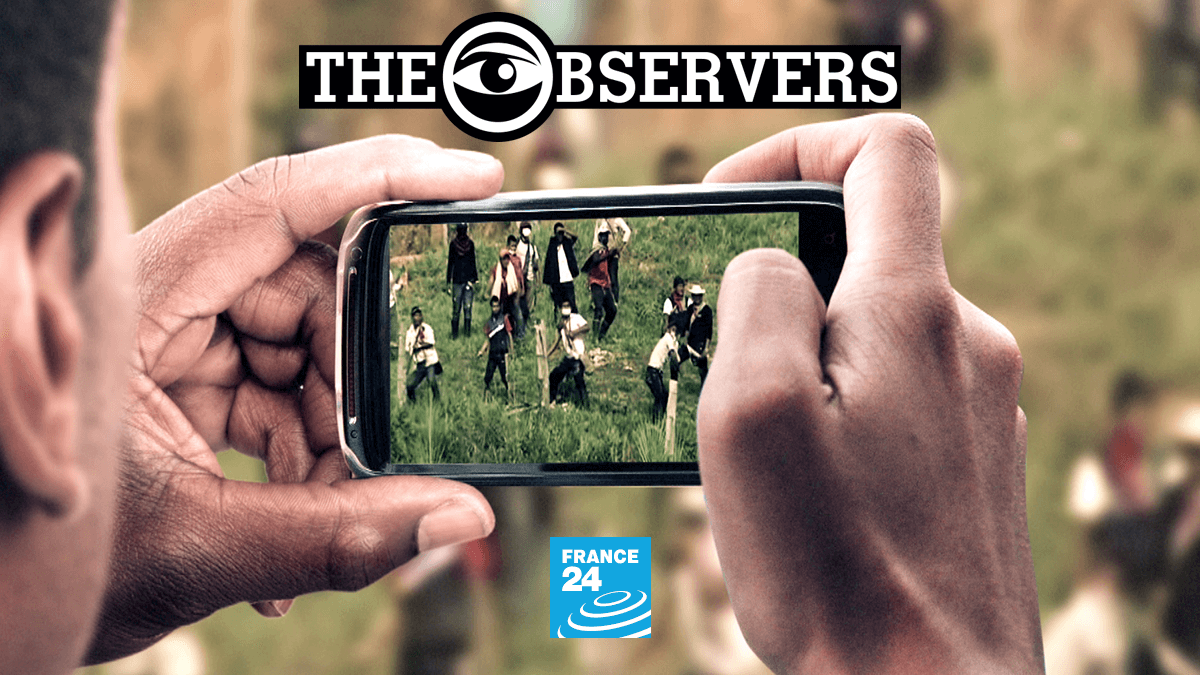 Since the launch of reality TV pop-star contests, thousands of talented and talentless people have been able to get their 15 minutes of fame on primetime TV. Britain's Pop Idol concept is so popular in fact, that it has been sold to 110 countries worldwide. And there seems to be no cultural boundary that the more recent Star Academy can't cross. It's the fist Spanish TV product to be sold to both American and Arabic countries. Here is our pick of the most entertaining auditions and performances. West Africa brings out the 'ow!' factor
Since the launch of reality TV pop-star contests, thousands of talented and talentless people have been able to get their 15 minutes of fame on primetime TV. Britain's Pop Idol concept is so popular in fact, that it has been sold to 110 countries worldwide. And there seems to be no cultural boundary that the more recent Star Academy can't cross. It's the fist Spanish TV product to be sold to both American and Arabic countries. Here is our pick of the most entertaining auditions and performances.
First aired on British television in 2001, Pop Idol is a TV contest that lets the audience decide on the winner. Star Academy, created by the makers of Big Brother, used the same concept with an added "I'm watching you" 24-hour-CCTV feel. Talent is not the only criterion for bagging votes on the programmes - public sympathy also plays a part. The winner of the first series of Pop Idol spoke with a lisp, and the second edition saw a clinically obese woman claim first prize. And the first male to win Star Academy suffered from cystic fibrosis and died shortly after his triumph.
The format of these Saturday prime-time shows modernised audience-voting with the introduction of SMS and digital ballots ("Press the red button on your remote to vote for Michelle"). The format was highly successful; the final of the third edition of Pop Idol attracted 10.6m votes.
UK: 'Pop Idol'
It didn't take long for the producers of Pop Idol to realise that lack of talent could be equally as entertaining as talent itself. Unbearable performances have since become a running theme, and the authenticity of many of them is questionable."
From our regional editor in Europe Jay Bakht.
France: 'Star Academy'
Although a Spanish creation, Star Academy was first broadcast in France. The first male to win the show suffered from Cystic Fybrosis, and later died, making him a huge star."
Star Academy 4 - Gregory - SOS d'un terrien en detr
envoyé par pioupiouchantant
From our regional editor in Europe Marc Daou.
Idols in the Middle East
Lebanese candidates show off their talents in front of millions of viewers in the Arab world auditioning for Super Star, the Arab version of Pop Idol. Votes by SMS went through the roof. Audiences in the Gulf countries tend to vote for a candidate from their region rather than their favourite.
The final of the fourth season of Al Akademia saw Chada Hassoune, an Iraqi woman, claim the winning title. She was celebrated for uniting Shia and Sunni communities at a time when the country was locked in a bitter war. Her victory was greeted by cheering crowds in Iraq, where she's celebrated as a national heroine. Similar scenes may be seen in this video, below, taken in Jordan.
Not without humour, contestants on the Moroccan version of Pop Idol attempt to impress the judges with Eastern songs as well as some from their Western repertoire, which were cut in the pan-Arab version of the show."
From our regional editor for the Middle East Larbi.
West Africa brings out the 'ow!' factor
All of the contestants for the West African version of Pop Idol came up with the same MJ routine - and showed equal amounts of ambition."
From our regional editor for Africa Andriankoto Harinjaka Ratozamanana.
South American idols
Spanish-speaking South American countries got together to create Latin American Idol, while Portuguese-speaking Brazil had their own version: Idolos.
Idolos was not a great success. Due to low ratings, its host channel dropped it after two seasons."
From our regional editor for South America, Cristiano de Sa Fagundes.
Russian dolls
While traditional Russian pop was popular on the show (see video above), the real winner of Fabrika Zvezd (Star Factory) was Timati, also known as Mr Black Star. Despite not even winning the show, the Russian rapper has managed to become a millionaire through his music and the CEO of his own record label. See him performing below."
From our regional editor for Russia, Maria Antonova.